Take the worry out of lab work!

IEH-Warren Analytical Laboratory
IEH-Warren has been a food safety and nutritional labeling laboratory in Northern Colorado for more than 20 years. We joined the Instititue for Environmental Health (IEH) family in 2004.
IEH-Warren specializes in all your food microbiology needs, as well as nutritional labeling, shelf life studies, allergen testing, and various other chemical analyses. Warren Lab is ISO 17025 accredited for various analyses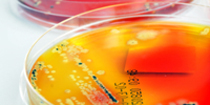 Testing Services
Our professional team of microbiologists, chemists, and food technologists are dedicated to providing excellent customer service in the areas of food safety, food chemistry, and food science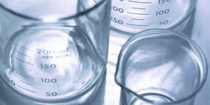 Company Info
IEH Warren Analytical provides powerful, state-of-the-art analytical technologies to help you solve your microbiological problems
Latest News
IEH Warren Analytical can now test for almond, egg, Gliadin (found in wheat, rye, and barley), hazelnut, milk, peanut, and soy allergens.